All-Purpose Flour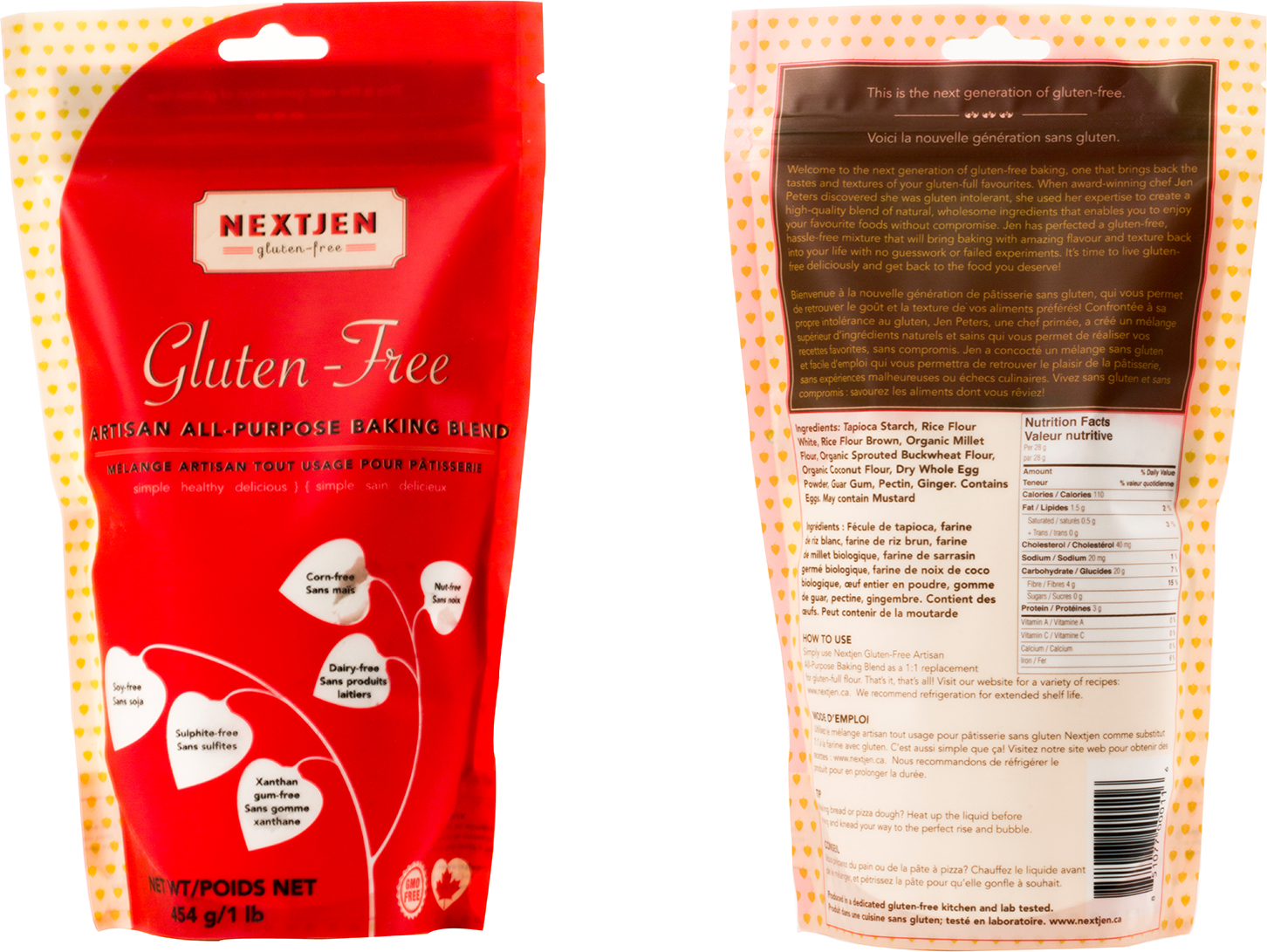 Our Artisan All-Purpose Baking Blend is a hassle-free mixture that will bring baking with amazing flavour and texture back into your life with no guesswork or failed experiments.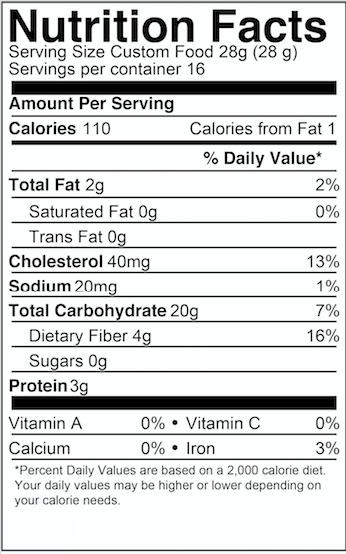 Ingredients List
Tapioca Starch, Rice Flour White, Rice Flour Brown, Organic Millet Flour, Organic Sprouted Buckwheat Flour, Organic Coconut Flour, Dry Whole Egg Powder, Guar Gum, Pectin, Ginger. Contains; Eggs. May contains; Mustard.
Corn-free, Nut-free, Soy-free, Sulphite-free, Xanthan gum-free, Dairy-free, Fish and Shellfish- free, Sesame-free, GMO- free.

How to use
Simply use Nextjen Gluten-Free Artisan All-Purpose Baking Blends as 1:1 replacement for gluten-full flour. That's is, that's all! For recipes with this flour
click here
.
Click here for wholesale order, here for retail locations and now ONLINE sales at Amazon.ca